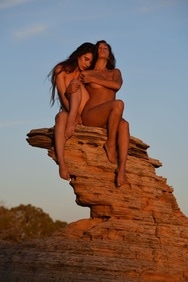 Moab, Utah
October 23 - 25, 2017
April 23 - 25 2018



---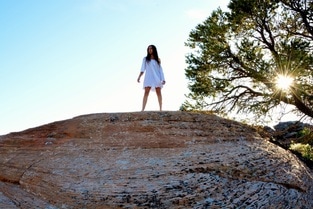 Three days and four nights of touring, hiking, camaraderie and photography in one of the most photographed places in the world!
There is a reason Moab draws nearly two million visitors a year.
Whether it is your first time, or your fifth time, you will see Moab like few others. Our daily guided trips off the beaten path embody the beauty and solitude of the high desert. Revel in the distant horizons, the narrow canyons and the breeze in the junipers. We will caravan to inspirational and secluded locations. Hike and collaborate in a laid back atmosphere with like minded creatives.
Later, back in town, join us at one of many local dining establishments. Choices range from casual southwest to fine dining and everything in between. If you are not up for going out, make use of the kitchen in the fully furnished condo, edit some images or catch up on emails.
Immerse in the landscape, embrace your craft and find your memories.
Mona and Sekaa (MONSEKAA) head up Team Creative.
These experienced subjects are well versed working in the high desert with or without direction and are dedicated to help you create amazing images.
​
​Mona
http://www.modelmayhem.com/mdemopoulos
Sekaa
http://www.modelmayhem.com/sekaa
In conjunction with
John Gorecki
, commercial outfitter. 612-860-9700
---